IS ROVINJ WORTH VISITING? 7 REASONS YOU NEED TO VISIT THIS SEASIDE GEM
Post Summary: Is Rovinj Worth Visting? Yes. Here are seven reasons why you need to add Rovinj to a Croatia Itinerary.
Rovinj on the Istrian Peninsula of Croatia is on our absolute must-do list of Croatia. So are Plitvice Lakes…and Dubrovnik…and at least one island. Okay, so all of Croatia is a must-do, but Rovinj in Istria is reaaaaly a must-do. I say that because everyone knows Dubrovnik and Plitvice are amazing destinations, and yet no one talks about Istria with the same gusto and passion as they do those places. And for the life of me…I can't figure out why.
Do you not like magical European towns with cobblestone streets, fresh seafood, and perfectly blue water?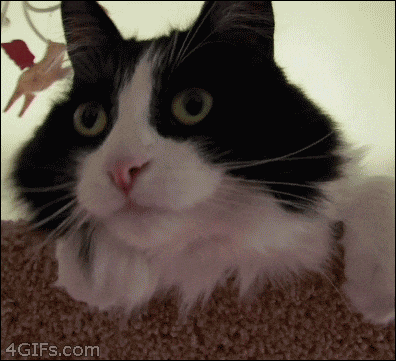 All GIFS aside, Rovinj, Croatia, is an idyllic romantic spot that is perfect for couples, solo travelers, and families who aren't looking for a party atmosphere. Travel and Leisure agrees and listed it as one of the most beautiful coastal towns in the world.
If you are considering adding Istria to your tour of Croatia, we highly recommend Rovinj as a home base to explore the rest of the Istrian region.
Here are seven reasons Rovinj is worth visiting, including what to do and our best tips on how to make your stay more enjoyable.
Want to read more content on Croatia? Check out our other posts:
How To Spend 3 Perfect Days In Dubrovnik
Should You Rent A Car In Croatia?
The Ultimate 7 Days in Croatia Itinerary
Rovinj, Croatia: 7 Reasons To Need To Visit
THE OLD TOWN
Old Town Rovinj is a tight cobblestone maze of olive oil shops, seafood restaurants, and hip cafes perched on the water's edge. Spend a day walking in no particular direction, and you'll, sure enough, spend hours taking photos of another impossibly cute street.
Do you really need another picture of a winsome alley with someone's laundry hanging carelessly in the midday heat? Yes. Yes, you do! The Old Town can be easily explored in one day and includes highlights like:
1. St. Euphemia Cathedral and Bell Tower – Built in the early 1700s, the cathedral is worth seeing for its classic Baroque style and priceless artwork, including frescoes, statues, and 16th-century paintings. Behind the church, looming over the Rovinj skyline, is St. Euphemia Bell Tower, built in the mid-1600s. Designed as a replica of St. Marks Basilica in Venice, it was built on the town's highest hill. For a small fee, you can climb the rickety steps (192 total!) to get the best view possible of Rovinj and the sparkling Adriatic Sea.
2. Rovinj Port – For all the tourism that Rovinj gets, it remains an active fishing town. Grab a midday espresso or hazelnut gelato and throw out your "plans" for a moment to enjoy watching the boats come in to dock. You'll often see the local fisherman hauling in their daily catch.
3. Balbi's Arch -Built in 1679, the arch stands in place of the original gate that led into the old fortified city. Designed in the Venetian style, the lion of St. Mark proudly sits on the top.
4. Farmer's Market – Located at the edge of the old part of town near Valdibora Square, the farmer's market of Rovinj is a great way to try out local delicacies, including truffles, porcini mushrooms, apricots, cherries, grapes, olive oils, figs, cheese and a myriad of lavender-infused products.
5. Shopping – The shopping of Old Town is a fun, eclectic mix of lavender shops, coastal-inspired fashion boutiques, art galleries, and more. While there are indeed shops that cater to the tourists, with a dime a dozen cheap trinkets, there are plenty of unique boutiques that display the thriving art scene of Istria.
THE ITALIAN INFLUENCE
While technically you are in the country of Croatia, being in Rovinj is like being in a unique hybrid country of Italy and Croatia. The Italian influence is everywhere, from the architecture of the city to the classic Italian dishes at every restaurant. It's safe to say you will hear as much Italian being spoken as you will Croatian. My favorite memories are of waking up in the morning and opening up the windows to hear Croatian being spoken with an Italian rhythm and lilt.
The Italian influence stems from Italy's longstanding history in Rovinj. Their history dates back as far as 1283 when Rovinj swore allegiance to the Venetian Republic in exchange for protection. In more recent times, Rovinj was a part of Italy from 1918 to the end of World War II. When it became a part of Yugoslavia in 1947, many Italians left, but the heavy Italian influence remained.
Visiting Rovinj is like experiencing a piece of Italy without the cost and crowds.
FOODIE PARADISE
I must admit, the main reason we decided to visit Rovinj is because of their stellar food scene. Culinary delights abound in Istria with its world-class olive oil, remarkable wine, and local fare that draws inspiration from the sea and Italy.
If you are traveling in the spring from about mid-March to April, you can forage for wild asparagus that grows in the Istrian meadows and hills. The wild asparagus that grows in Istria can not be cultivated, so it is the only opportunity to try this ancient Istrian food that has been eaten for centuries by the local people. Admittedly, it is hard to find if you're not an experienced asparagus hunter, so you're probably better off buying it from a local stall or trying it at a local restaurant. Other local treats to try out are:
1. OLIVE OIL-You can go on an olive oil tasting tour or sample some in the many olive oil shops located in the Old Town.
2. ISTRIAN FUZI -There is no shortage of pasta in Rovinj. You'll find it all, from gnocchi to spaghetti, but the one to try is fuzi, a traditional Istrian pasta unique to Croatia that is similar to penne.
3. BUREK – a popular street food, this baked pastry is made of flaky phyllo dough and is typically filled with meat and cheese.
4. WINE – The wine scene is growing in popularity, and many organized tours can take you wine-tasting through Istria. If you aren't able to do a wine tour, every restaurant and cafe in Rovinj serves local wine. There are also tasting rooms and wine shops in Rovinj that will happily let you sample their local varieties. If you're a red wine kind of person, you'll have to expand your palate since Croatia is most famous for its fruity and dry white wines. That being said, I had quite a few robust red wines that rivaled my love for California's Cabernet.
5. PRSUT – This home-cured salted ham is traditionally served as an appetizer accompanied by cheese, wine, and olive oil.
6. SEAFOOD – Seeing as Rovinj sits at the edge of the sea, it's no surprise that excellent seafood is the standard there. Look out for fresh and tasty oysters, sardines, sole, and sea bass.
TRUFFLES OF ISTRIA
Yes, I know truffles should be included in food and wine, but the truffle culture is so prominent in Istria it deserves its own category.
Istria is teeming with truffles.
The interior lands are abundant with oak forests that create the perfect environment for truffles to flourish. The cultivation of truffles in Istria has been going on for centuries, but travelers are just now starting to wisen up and make their way to the Istrian peninsula to experience firsthand the delicacy of this magical tuber called a truffle.
Different varieties of black truffles grow all year long, while white truffles grow from September to January. If you can make it for white truffle season, that's the time to come. The white truffle is the most prized of the truffles and will be more expensive than the more easily found black truffle. That being said, you can experience white truffles at a fraction of what you would pay if you were in France or Italy.
Fun Fact: In 1999, Giancarlo Zigante found the world's largest white truffle in the Motovun forest. It weighed 1.3 KG (that's 2.87 pounds for the non-metric folk). That record has since been broken, but that discovery is what helped to create the prosperous truffle scene in Istria.
Every year in the fall, there are various truffle festivals to celebrate the beginning of white truffle season. Zigante Truffle Days is a 10-week-long festival that includes truffle tastings and displays of indigenous Istrian delicacies. There's also the kickoff of Truffle Day in the town of Buzet (about an hour's drive away from Rovinj), where a giant omelet consisting of 2000 eggs is prepared in Fontana Square. It typically occurs on the second weekend of September. I'm still upset I wasn't able to witness that!
While we didn't get to taste a gigantic omelet, we did go on an AMAZING truffle hunting tour. We did it with Karlic Tartuffi and loved every minute of it. To say we went hunting for truffles is a little misleading since truffles grow underground, and humans can't find truffles without the help of the uncanny sense of smell that dogs and pigs have. So really…we watched as the dogs hunted for truffles. Still, it was entertaining to watch as the dogs gleefully roam through the forests sniffing for buried treasures. It's a real hoot to watch as their master tries to get the truffle out of the dog's mouth before the dog eats it. The best part is when the truffle hunting is over, and they cook you up an amazing truffle omelet. Honestly, it was the best egg dish I have ever had, and I'm salivating just writing about it. If you go with Karlic Tartuffi, I would call them up and ask for detailed directions since we tried to use google maps, and it led us astray. Thanks google!
Rest assured, if you aren't able to leave Rovinj to attend a fair or go truffle hunting, every restaurant in Rovinj will offer truffle dishes.
ROVINJ BEACHES
Rovinj is on the all too perfect Adriatic Sea, making it an ideal destination for swimmers and sun worshippers. It's important to know that Rovinj Beaches, like most Croatian beaches, aren't long sandy Caribbean-style beaches but rather rock and pebble beaches. The closest beach from Old Town is Monte Beach, a rock slab beach that is perfect for watching the sunsets or for those who are more interested in swimming than laying out since the slabs are…pointy. Since it offers no sun protection and you have to climb in or jump in, it's not the best beach for those with children. A better beach for those who want to bask in the sun or who have children is Lone Bay, a short 15-minute walk from the Old Town or the incredible Monte Mulini Beach.
Here's an excellent source for info on Rovinj beaches.
ISTRIAN PENINSULA DAY TRIPS
Rovinj is the perfect jumping-off point to explore all that the Istrian Peninsula has to offer. While Rovinj is the gem of Istria, there are a lot of other amazing places to see within a short driving distance from Rovinj. We had a rental car with us the entire time we were there and would advise you to do that as well if you know you want to explore the neighboring hilltop towns.
Unfortunately, there is not a quality bus system that you can use, so you will have to either rent a car, go on a tour, or find a private transfer. We found the driving and parking to be exceptionally easy in all the places we visited, so if it's in your budget, renting a car is truly the best option.
We recommend securing a rental before you leave and using rentalcars.com to find the best price.
READ OUR IN-DEPTH GUIDE ABOUT RENTING A CAR IN CROATIA
Rovinj is a charming place to visit, but a day trip outside of the city is one of the top things you must do when visiting Rovinj. Here are our favorite day trips from Rovinj:
1. Motovun (pronounced Moh- toh – VOON)
Istria is famous for its hilltop towns, and Motovun is undoubtedly the star of the show. Set atop an 886-foot hill, Motovun has the best views of inland Istria. It is an uphill trek to get there, so make sure to wear good walking shoes. It can be easily seen in an hour or two if you plan to do lunch there. Motovun can easily be combined with a day of visiting various Istrian towns.
2. Groznjan
This charming hilltop town is known for being an artist's oasis and boasts an impressive display of art galleries. This was our favorite hilltop town and a lovely place to spend a few hours browsing through the unique shops and gazing upon the enchanting architecture. Like many of the Istrian towns, the views of the Myrna Valley are spectacular. If you're visiting in the summer, Groznjan is home to numerous jazz festivals.
3. Pula – The main attraction of Pula is its Roman amphitheater, constructed between 27 BC to 69 AD.
Sitting in the center of the city, it is the sixth-largest Roman coliseum in the world and one of the most well-preserved. The tiered seating held up to 26,000 people and is still used today to house events and concerts. A 1/2 day in Pula is enough time to see the Coliseum, walk around the city, and grab a bite to eat. If you're able to spend more time there, you can also visit Kamenjak National Park and spend a few hours frolicking on the beach. In our rental car, we were able to easily get to Pula in under 45 minutes and find parking close to the Arena. You can also take a city bus. Arriva is a reputable bus that has several different times available. You can find the full schedule here.
4. Lim Fjord – Located 20 minutes from Rovinj, this natural wonder is a sublime way to immerse yourself in the fertile land of the Istrian Peninsula. This immaculate sight is unmarred by development and is for anyone wanting to connect to the raw beauty of Istria. You can visit on your own or go on a tour, usually done by boat, that includes stops for swimming.
You can read reviews and book a Lim Fjord Tour here.
ROVINJ SUNSETS
Being located on the western coast of the Istrian Peninsula means Rovinj is a prime viewing spot for out-of-this-world sunsets. Snag a table at Mediterraneo, head down to Monte Beach, or sit out by the dock and let time fade away as nature's art unfolds. You are, after all, visiting a seaside town, so slowing down while drinking white wine or noshing on oysters is an essential part of the experience.
---
Rovinj, Croatia Guide
Have we convinced you to include Rovinj in your travels to Croatia? Here are some helpful tips to get you there easier, starting with:
How do you pronounce Rovinj?
These things are important! While the ability to pronounce it correctly might not be possible since many of their sounds don't exist in the English language, the closest way not to sound like you have no idea what you're doing is to pronounce it Roh-VEEN.
Where to stay in Rovinj?
While there are ample hotels to stay at in the area, we chose to rent an apartment in Rovinj through VRBO. Ultimately, we wanted to feel immersed in the Old Town of Rovinj while being mindful of our budget and eating a few meals in our VRBO. The rental we stayed at is no longer available, but there are a lot of affordable options still available.
CLICK HERE TO FIND THE BEST VRBOS IN ROVINJ
You can also opt for conventional hotel lodging and check out booking.com to find the best hotel deals.
How many days to spend in Rovinj?
We spent three and a half days in Rovinj and found that to be enough time to get a glimpse of the main highlights. Could we have stayed for longer? Absolutely. Because we knew we would be exploring a lot of Croatia, we had to keep our time there short. If your trip is part of a longer trip through Croatia, three days is enough time to see Rovinj and the surrounding areas. If you are planning only to visit Istria, we recommend a longer stay so you can dive deeper into all that this beautiful region of Croatia has to offer. We could have easily stayed there for a week and not gotten bored. Who am I kidding? We could have stayed there for a month and still found something to explore.
Best time to go to Rovinj
The best time to visit Rovinj is the shoulder season of Mid to late September. Recovering from peak season in Rovinj (July and August), the crowds will have substantially decreased, prices will be lower, and the weather is still warm enough to where you can swim in the water. There's also the added bonus of being in Rovinj when white truffles will be fresh and in season. Late spring is also a wonderful time to visit.
Parking in Rovinj
The Old Town is car-free, so parking will not be right next to your accommodations if you are staying in the Old Town. The good news is Rovinj is small, so wherever you choose to park, the walk will probably be no more than 5-10 minutes. There are two parking lots in Rovinj, the closest one being Valdibora, located north of Old Town and a five-minute walk from Old Town. There is also street parking that is divided into four zones, one being the closest and four being the furthest. Since we were traveling in the slower season of September, we never had any problems finding street parking. Although I suspect if you are traveling in July and August, street parking may be harder to find. If so, we suggest you ask your hotel or VRBO host to help you find suitable parking for your rental car.
What we would have done differently
Our time in Rovinj was delightful, and while our time there was perfect, there are some things the second time around I would know to skip. Some key learnings for us:
-We would skip Hum, Croatia. Hum is a town in Istria significant for being the "smallest town in the world." While it was interesting, I don't think it's something you need to go out of your way to see. We stopped after our Truffle hunting excursion, so it was an easy stopover. Sweet and cute, but not necessary.
-We did a small section of the Parenzana Bike Trail, starting in Motovun. We love to bike ride and were looking forward to a scenic trail. While it was fun to ride through what was once an old railway connecting Italy to Croatia, the section we were on felt underwhelming. Instead, I wish we had done bike rides in Golden Cape Forest Park. Also called Punta Corrente, this forest park is located 15 minutes away from Rovinj and is ideal for a day of nature activities like rock climbing, biking, swimming, or leisurely strolls.
We also would have used Get Your Guide to find interesting tours in the area. We discovered it after the fact, and it would have been helpful while we were there.
Have any questions for us about visiting Rovinj, Croatia? Let us know in the comments below. We would love to hear from you!
CHECK OUT MORE OF OUR CROATIA GUIDES BELOW
3 Perfect Days In Dubrovnik
Should You Rent A Car In Croatia?
The Ultimate 7 Days in Croatia Itinerary
PIN FOR LATER